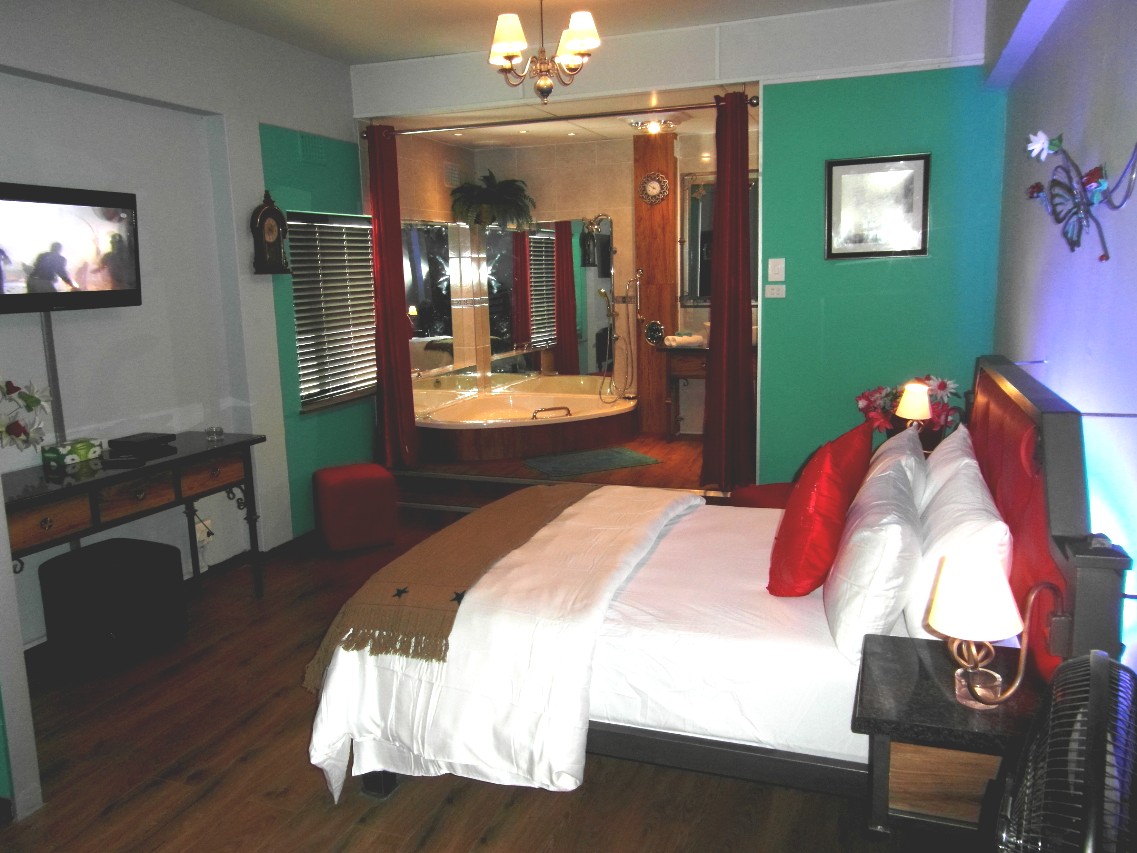 Booking affordable micro stay hotel rooms for couples who wish to check-in and check-out on the same day. Ideal for fast check-in when a discreet, safe and comfortable space is required for love birds to have fun.
Our guest may choose from a selection of standard affordable hand basin only rooms to en-suite, corner bath rooms and a deluxe jacuzzi room. For your comfort most of the rooms have toilets and showers . Always open for hourly rooms Mon-Sun 24/7 with strict security and limited on-site parking for over-night guest. Reserved day time parking available soon.
Experience the thrill of relaxing in a pleasant jacuzzi room, thanks to a combination of heat, massage and buoyancy help to clear the mind and relax. As well as offering the comforting feeling of serenity, jacuzzi jets also ease knotted stressed muscles, making you feel brand new.
Our on-site laundry ensures after each use of a room a fresh set of linen, towels and face cloths are replaced.
Our popular Heyday prices is a winner where you pay reduced below standard rates, click on our Heyday calender. Applies only to fast check-in for on-site bookings.
GO-WEST for a memorable getaway Experience !

THE BEST SLEEP & GO HOTEL IN CAPE TOWN
Pictures taken of actual rooms.
THE CITY - RESTAURANTS - EVENTS
Enjoy Cape Town, just stone's throw from the Grand West Casino. A 15 minute drive to the city centre and the Cape Town International Airport. Walking distance to KFC,McDonalds and some pubs.